Print this page
We are delighted to receive support from various businesses, Trusts and Foundations.
Sponsorship, funding for specific areas of research and donations regularly received from companies make a huge impact on what we can achieve.
We are pleased to acknowledge, thank and list below the names of some of our generous donors.  We would also like to publicly thank other supporters who do not wish their names to be placed in the public domain.
Trust & Foundation support
The de Laszlo Foundation
The Masonic Charitable Trust
Business and Company support
The Portsmouth Arms are fundraising for children's eye research for one year from the 1 October 2020. Thanks to Richard Curtis and his team and to Hall & Woodhouse Brewery.
Esso Fawley have generously sponsored the printing costs of our Newsletters for the last ten years.  Grateful thanks to Esso/Exxon Fawley.   

Thanks to the team at South Eye Clinic for donations supporting childrens' eye research projects.

Delighted to receive support from Mr Andrew Luff and his team at Sapphire Eye Care.  Grateful thanks for your help and sponsorship for our 2020 Race Day.

Thanks to Meachers Global Logistics for their ongoing help and sponsorship for our 2020 Race Day.

Grateful thanks to The Hendy Foundation for providing iPads to support children's eye research.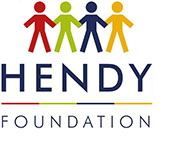 Whether you are a small local company or large national organisation there are many ways you may be able to help support our research.
If you run a 'Charity of the Year' scheme we would be delighted to work with you to create a mutually beneficial partnership.  Please get in touch for assistance with organising fundraising schemes to support our work.
Funding from Trusts and Foundations is hugely appreciated and helps us fund salaries for our scientists, purchase consumables and equipment for our laboratories.
Payroll giving is another way that businesses are able to help us and we are grateful to employees who have 'signed up' to support our work.