Print this page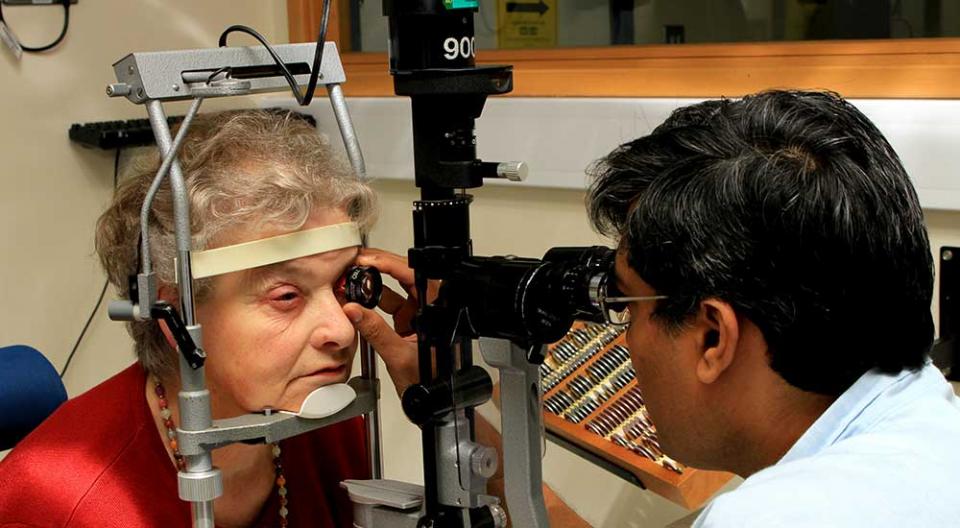 A short 'portrait' is given here on some eye diseases. If, however, you are experiencing any problems with your vision please contact your GP or Optician as a matter of urgency.
They will make a referral to a hospital eye clinic if this is necessary.
Age-related macular degeneration
Age related macular degeneration (AMD) is the most common cause of blindness in the western world. The delicate cells of the macula become damaged and stop working. There are two types of AMD known as 'Dry' and 'Wet'. There is currently no treatment for 'Dry' AMD but 'Wet' is treated by injections to the eye.
We have a growing team of scientists working on discovering some of the causes of this devastating disease. With your help this will lead to new or improved treatments or therapies in the future.
If you have been diagnosed with 'wet' AMD please do watch our video which was made with generous support from patients.