Print this page
As we reach the end of 2022 and look ahead to 2023, we thought it a good opportunity to pause and reflect on the activities of the year just passed.
Like everyone, we tentatively emerged from the Pandemic, keen to get out and meet our supporters again and celebrate 20 years of eye research at the University of Southampton.
Fundraising
We have been heartened by some of the lovely fundraising activity that our supporters have chosen to do in aid of Gift of Sight. Medical student, Josephine Bates ran the Great Birmingham Run, after realising the importance of raising funds for research early on in her career. Professor Lotery and his daughter Lizzy, took on the challenge of the ABP Southampton half marathon, whilst Mrs Pearl Hansford raised money instead of receiving presents for her 90th birthday.  
We are also truly grateful to all the families who have lost loved ones, donating to Gift of Sight in place of flowers at funerals. We would like to offer our heartfelt thanks to you all, it really makes a huge difference to our ability to support the research team.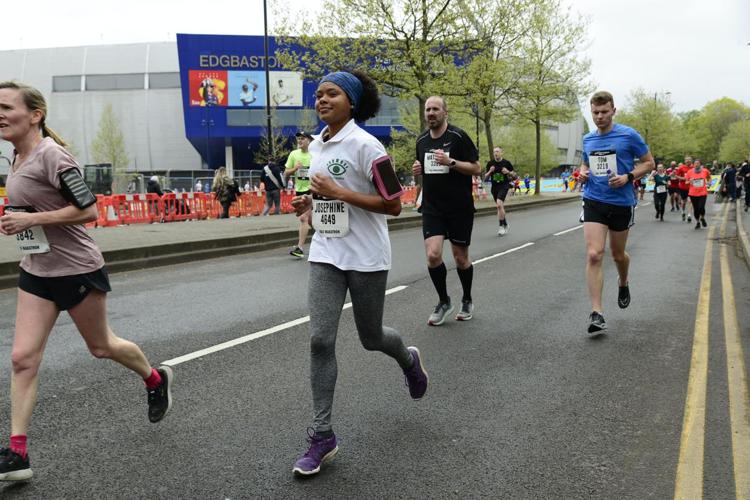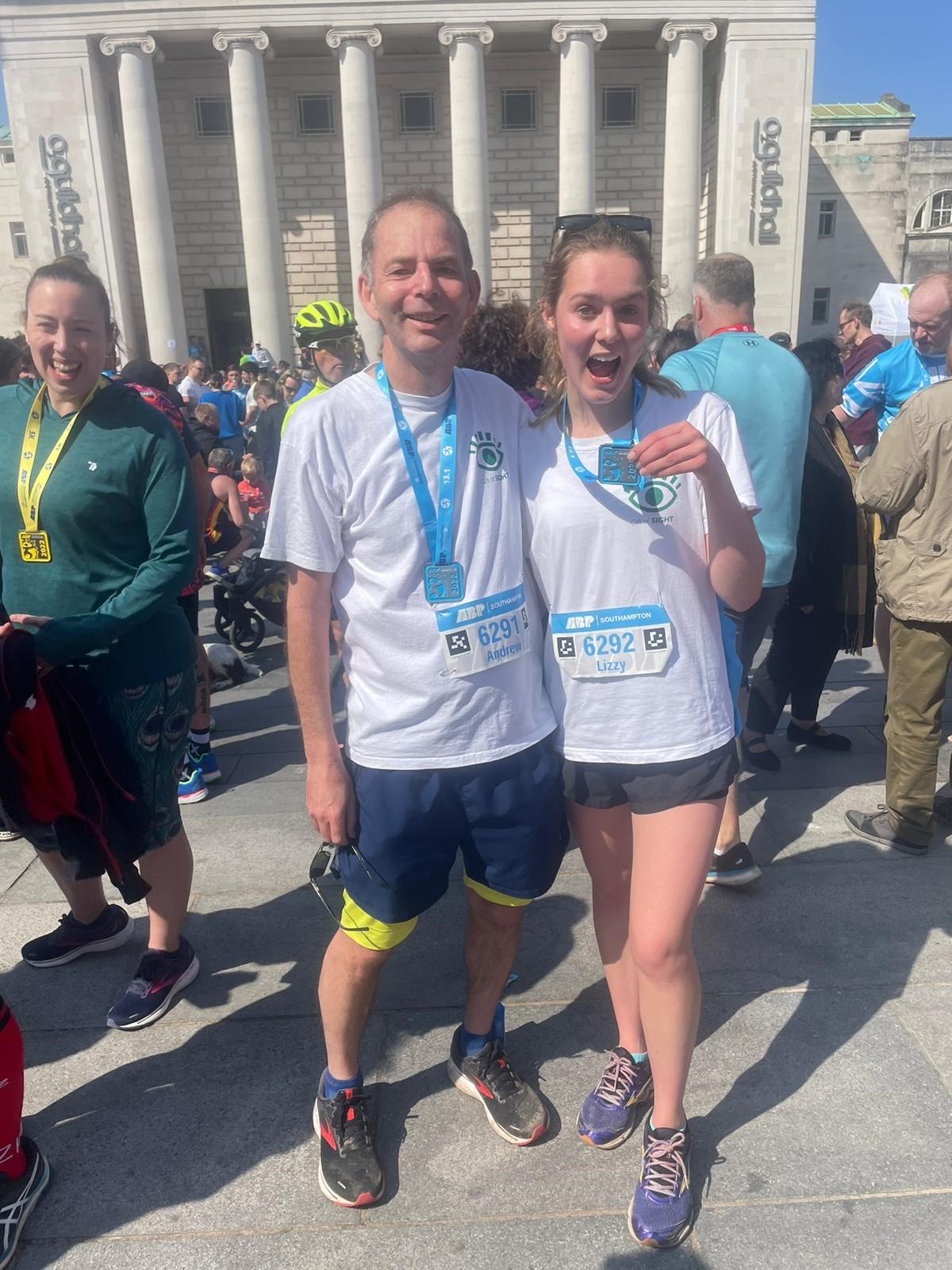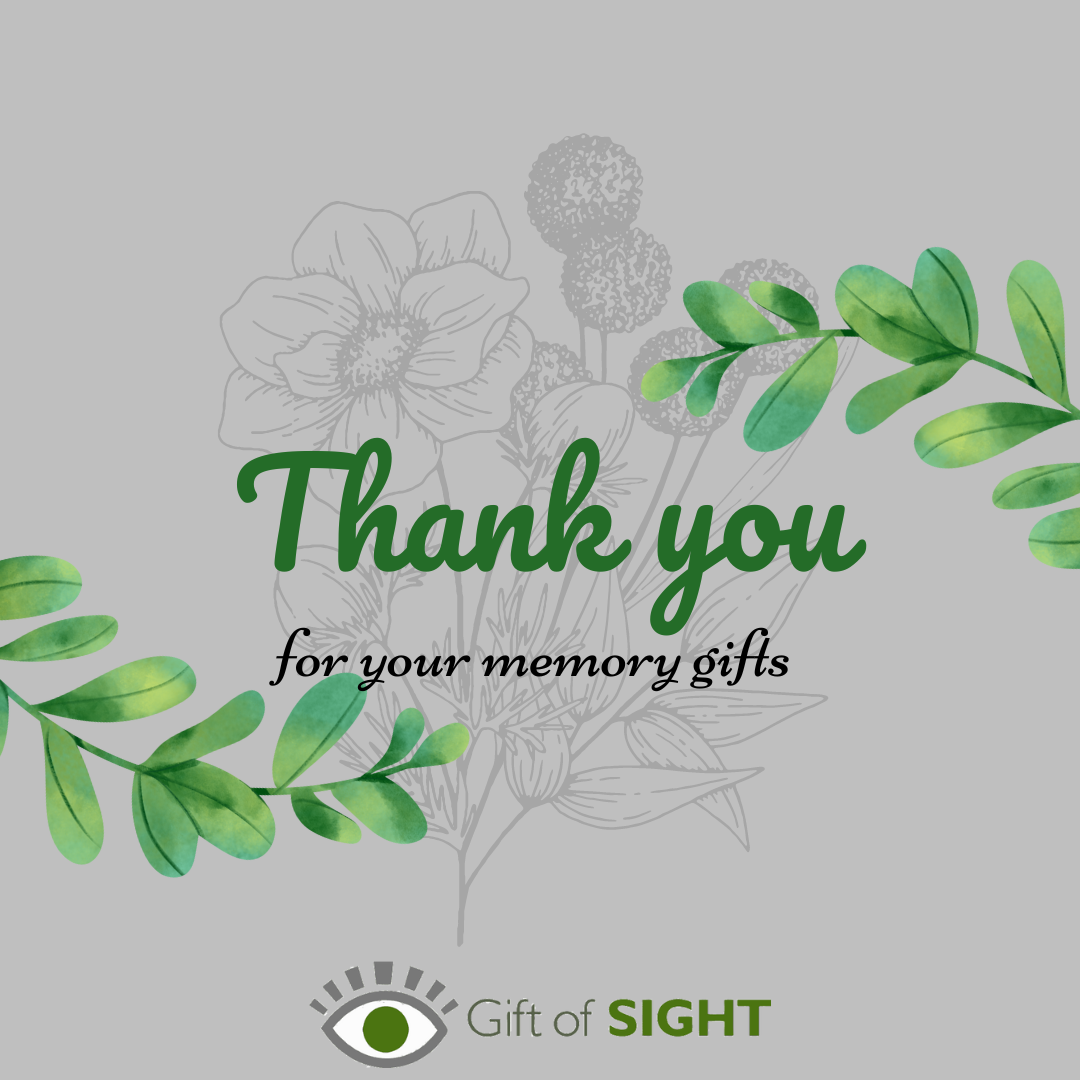 Events
Events during 2022 included the EYEland Summer Fete, kindly hosted by Christopher and Sarah Saunders-Davies and sponsored by Butterflies Healthcare – opened by Lady Mary Fagan and featured 'Granny Bean', who read stories to the children.
Ailsa gave numerous talks throughout the year at local support groups. Thank you so much to everyone for such warm welcomes. We have many more talks booked for next year already and are always open to opportunities to be involved with local organisations – please do get in touch to arrange a visit from us!
It was lovely to exhibit at the Open Sight Exhibition in person again, which was a great opportunity to meet suppliers and support group teams who were there to provide support to the visually impaired. It was encouraging to see such an impressive turn out and listen to some fascinating guest speaker talks.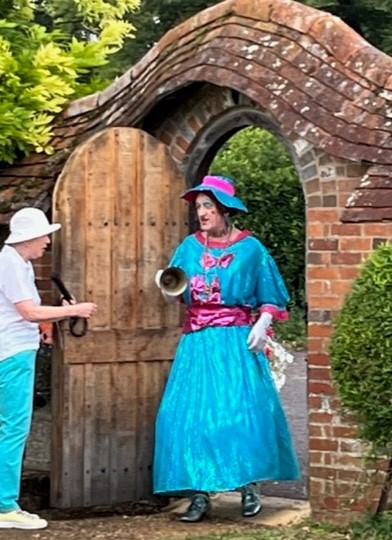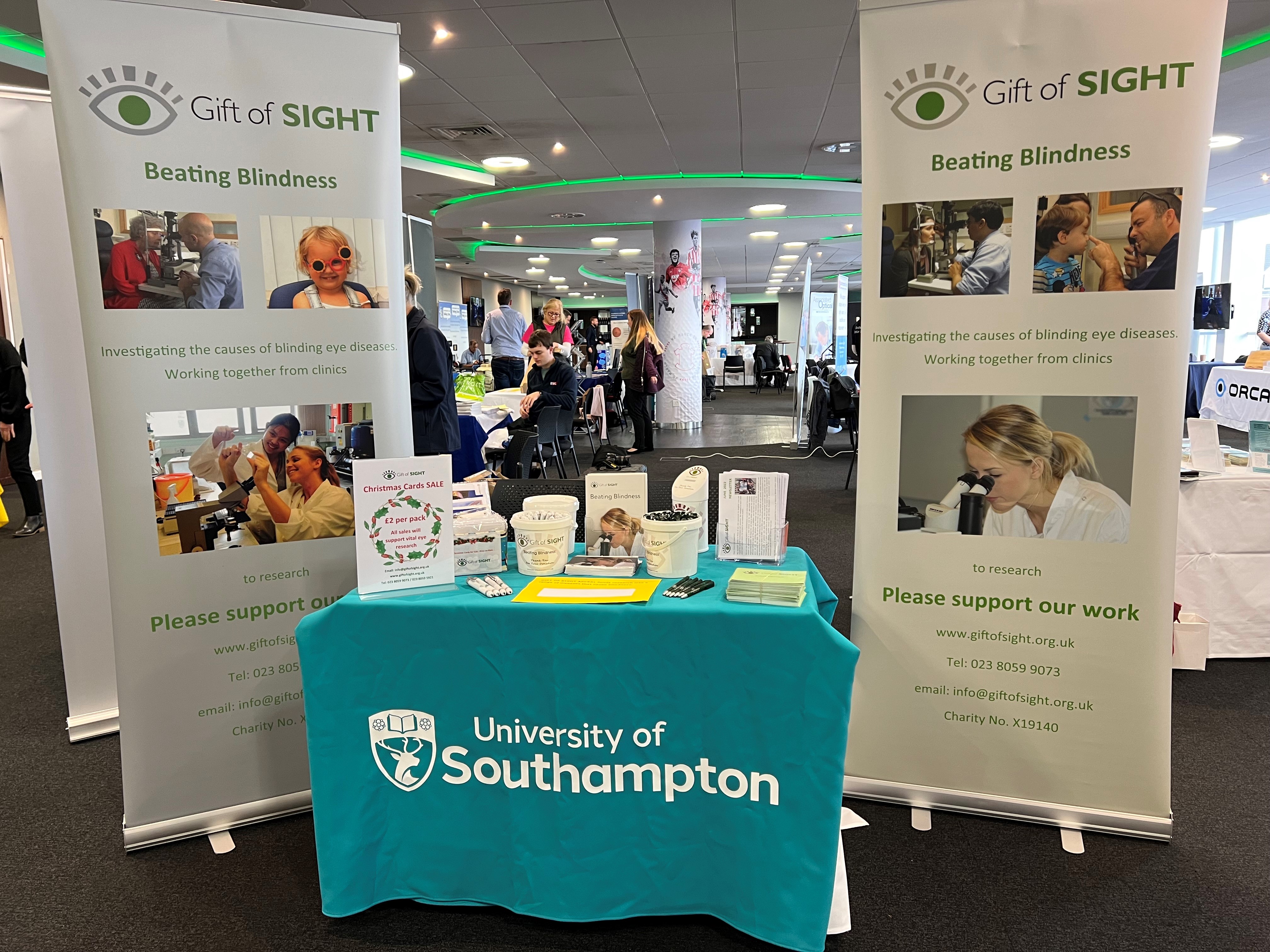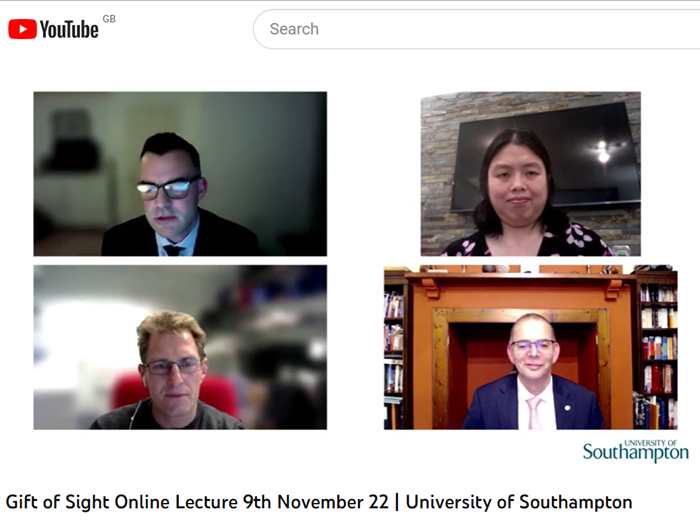 Our online Beating Blindness Lecture was a huge hit, and despite a rescheduled start, saw record breaking numbers of people log on and listen to research highlights from Professor Lotery, Dr Jörn Lakowski and Dr Helena Lee. Dr Jay Self hosted and led a lively Q&A session. If you missed it, you can view a recording of it in full by clicking on the image here. 
Research 
In terms of research news, recruitment is underway for new clinical trials for both 'wet' and 'dry' age-related macular degeneration. Stem cell research is working towards drugs screening to identify a drug therapy treatment for Retinitis Pigmentosa. Our Paediatric team has been researching albinism in children and looking at ways to preserve sight. In addition, a major patching survey is underway to help provide data to improve the outcomes of Occlusion Therapy in children with amblyopia. And our Corneal team continue to test a microchip created in Southampton which will detect different types of bacteria instantly. This exciting project will enable the correct medication to be administered for corneal infections.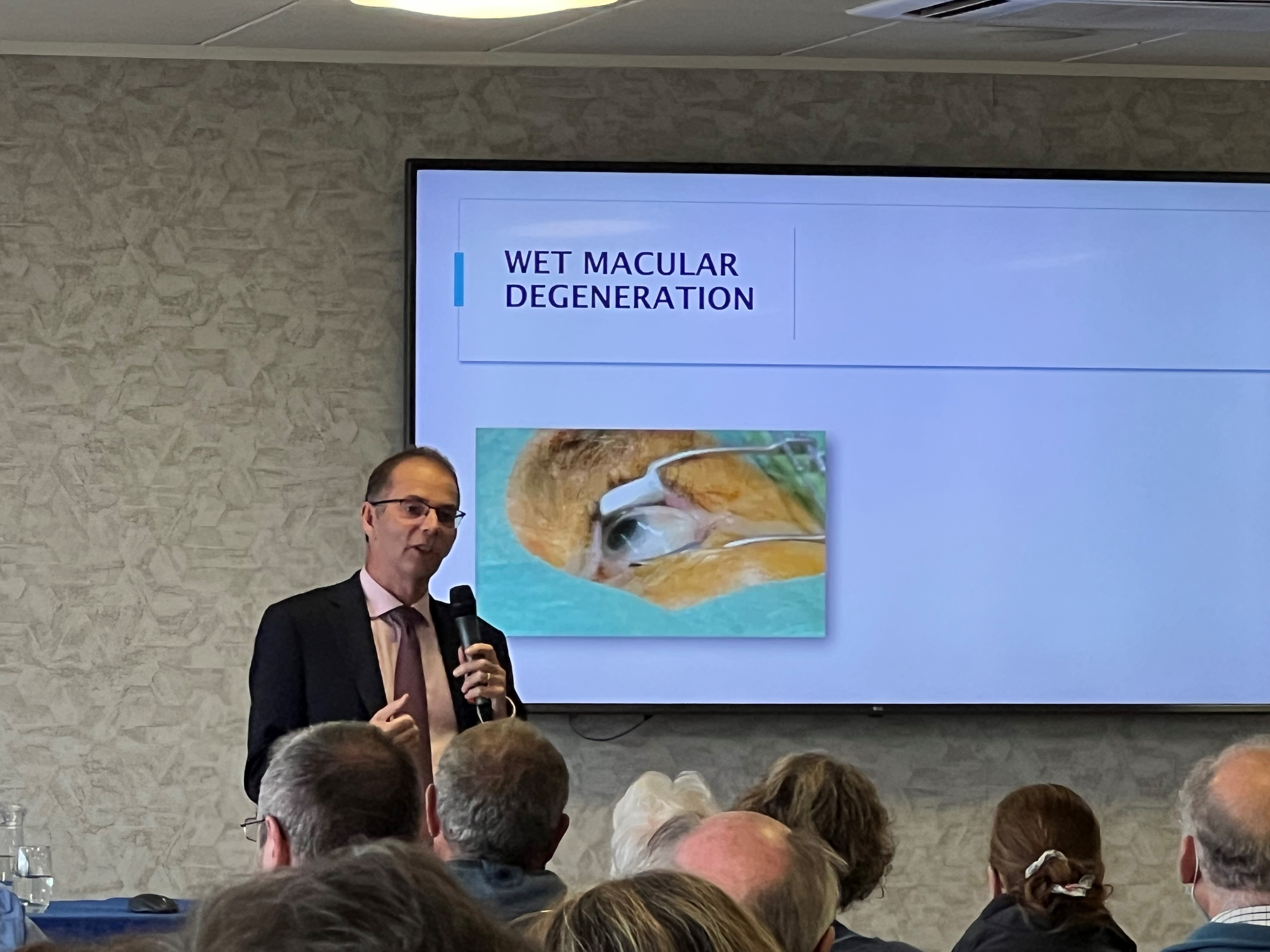 In other news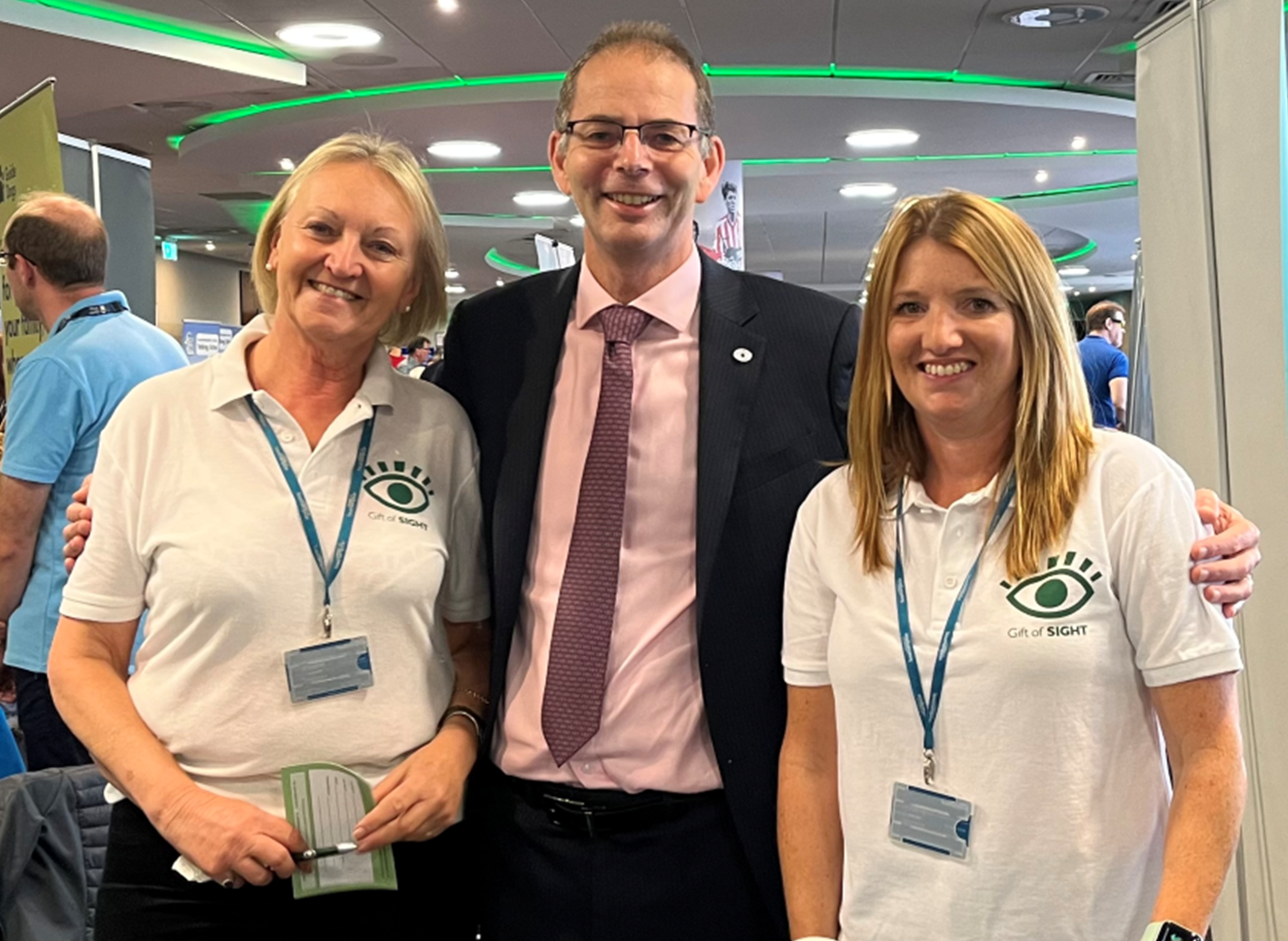 Jennie has joined the Gift of Sight team. Ailsa and Jennie are keen to get out and meet as many of you as we can over the next year – so please look out for us on our travels!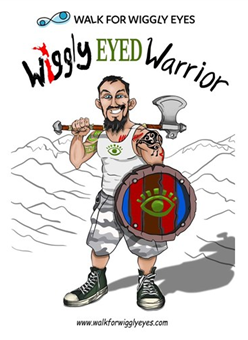 And finally, Mike Larcombe, who has completed two epic fundraising challenges in New Zealand and Tasmania, is off again to Australia this time, where he will be cycling 200 miles in two days along the 'Sunshine Coast', starting on New Year's Eve. Good luck Mike – you are amazing! Walk for Wiggly Eyes
Thank you
Thank you to everyone who has supported us in so many ways this year – by attending events, fundraising, making regular direct debit donations, and sending one off gifts. We remember departed friends who have kindly found a space for Gift of Sight in their Wills. We are truly grateful and looking forward eagerly to next year, where we will continue to work hard to help our scientists ensure that eye research continues to develop treatments to help future generations.
On behalf of the Vision Science Team at the University of Southampton and everyone at Gift of Sight, we wish you a very happy and healthy 2023!